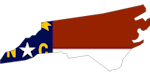 Offering Services For:
Investigative
Crime Scene Investigation
First Responders

Professional Training Programs
BlueLine Training Group provides professional and tailored training programs designed to meet the challenging needs of the law enforcement officers, departments and community.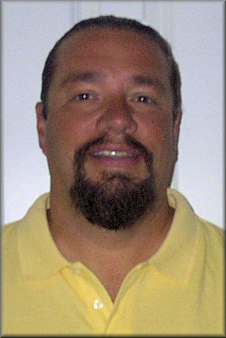 Tracy C. Sparshott
Growing up, Tracy was afforded the distinct advantage of living in and among as well as experiencing the various cultures in over four continents. This, in turn, more than prepared him for the mindset that would be necessary to adapt and survive in the environment that he has dedicated his life to.
Tracy C. Sparshott served 24 years with the Montgomery County, Maryland Police Department. During this time, he served with multiple departments, including, but not limited to, Uniform Patrol, Decentralized SWAT, Special Assignment Team, Narcotics, and the K-9 Unit. He has been deputized as a U.S. Marshal and assisted in special assignments with the FBI, DEA, IRS, and Customs. In the early 1990's, while still with the police department, he began teaching part-time. After retiring in l999, he was able to focus his energy to a full-time teaching career while still providing surveillance and undercover operations for a number of organizations.
In the course of his extensive police career and his involvement with undercover operations, his travels have taken him along the entire east coast and parts of the west coast. His teaching credentials include Law Enforcement Academies throughout the United States, including all branches of the U.S. Military, NEOA, and International Chiefs of Police. For these reasons, Tracy is recognized as an expert in the fields of Undercover Narcotic Investigations and Drug Interdiction by District, Circuit, and U.S. Federal Courts. He has also provided training to National Police Forces from several countries abroad for the U.S. State Department, which includes Saudi Arabia, France, and Canada. Tracy has been the guest speaker at Narcotic Conferences in, Arkansas, Connecticut, Illinois, Indiana, Maryland, Massachusetts, Pennsylvania, Iowa, Kansas, Tennessee, Idaho, Utah, and North Dakota.
In 2004, Tracy was the guest speaker for the Scandinavian Narcotic Conference in Oslo, Norway where he spoke to over 400 international investigators. Tracy is one of the primary Drug Instructor for the Gulf Coast region High-Intensity Drug Trafficking Area (HIDTA). He has been an honorarium at several major universities and has served as Co-Chairman for the Council of Governments Subcommittee on Narcotics.
Since his retirement from the police department, Tracy has performed extensive undercover and surveillance work throughout the United States, Bosnia, Spain, and Peru for various non-government agencies.
Currently, Tracy and his family reside in North Carolina. where he spends time volunteering with the Brunswick County Sheriff Department
During his career with Montgomery County, Tracy was involved in a yearlong drug investigation between Washington, D.C., and Florida. Both the FBI and IRS were brought into the case because of the amount of money, property, and statewide issues involved. Tracy Sparshott is featured in the non-fiction book entitled "Trust Me" by Richard Rashke which depicts this case. "Trust Me" can be found at www.trustme-narco.com or Amazon.com
Contact Us for More Information