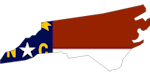 Offering Services For:
Investigative
Crime Scene Investigation
First Responders

Professional Training Programs
BlueLine Training Group provides professional and tailored training programs designed to meet the challenging needs of the law enforcement officers, departments and community.
Host or Contract a Course
BlueLine Training Group offers two reasonable ways for an agency to receive training locally.
Hosting: Your agency can host a class of your choice and receive three free training slots. In exchange, you will provide a training facility, audio and visual equipment, and assist with the local advertising. Should the required ten students needed to support the course not sign up it will be canceled at no cost to your agency or BlueLine Training Group. Refunds will be given to any agency that has pre-paid for the course should the class be canceled. If an agency that has pre-paid cancels two weeks or less prior to the course date a refund will not be given.
Contracting: If you choose to contract a class your agency will pay a flat fee for a set number of seats and provide the training site and audio and visual equipment. Those seats can be filled by your agency or any agency of your choice. You may advertise the course and sell seats if you desire to recoup your expenses or make a profit.
Blueline Training Group, LLC
308 Ryder Cup Lane
Clemmons, NC. 27012
336-813-3299
Contact Us for More Information