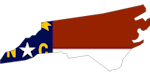 Offering Services For:
Investigative
Crime Scene Investigation
First Responders

Professional Training Programs
BlueLine Training Group provides professional and tailored training programs designed to meet the challenging needs of the law enforcement officers, departments and community.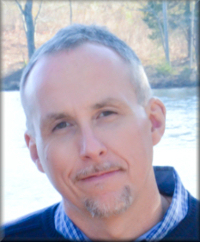 John I. Lanier
Lieutenant (Retired)
Salisbury Police Department
John I. Lanier
Lieutenant (Retired)
Salisbury Police Department
In 1983, John Lanier started his law enforcement career as a Military Police Officer in the United States Army and was first stationed in West Germany where he worked in a patrol capacity for several years until being transferred to Ft. Eustis VA, where he worked in patrol and in investigations and also served on the unit's Special Reaction Team. John was promoted to Sergeant and was a team leader and left the Army after 6 years of service to pursue a career in civilian law enforcement.
John Lanier began working for the Salisbury Police Department in 1990 as a patrol officer and worked patrol for several years and was a member of the Special Response Team for 13 years until he was promoted to Sergeant in 2007. Sgt. Lanier worked as a patrol sergeant for several years before being assigned as the Vice/Narcotics Sergeant where he supervised both plain-clothed, undercover narcotics officers as well as uniformed interdiction officers and the department's Gang Unit.
Sgt. Lanier was selected to lead a newly formed Street Crimes Unit that was created by the Chief of Police where he worked with and supervised 7 other highly motivated officers to combat serious street crime issues that involved drug and weapon cases, gang activity, and serious/violent crimes such as robberies and violent assaults. It was in this capacity that Sgt Lanier began his marital arts training, specifically in the area of weapon defense, with Master David Mitchell. The Street Crimes Unit received weekly by training Master Mitchell in gun and knife defense, unarmed self-defense, and other training that enhanced the team's abilities and confidence.
Sgt. Lanier was promoted to Lieutenant in 2013 and was assigned as a night shift patrol commander supervising a team of 10 police officers where he began training his patrol team in the defensive tactics he learned while on the Street Crimes Unit. Lt. Lanier retired from the Salisbury Police Department in December 2013 after 25 years of service.
John has earned the Advanced Law Enforcement Certification from the N.C. Criminal Justice Training and Standards Commission. He is a certified North Carolina Law Enforcement Training Instructor and has a specialized certification as a Physical Fitness Instructor. John currently holds a Bachelor's Degree in Criminal Justice and will complete his Master's Degree in Criminal Justice in December of 2014. John also currently holds a brown belt in ChayonRyu Martial Arts and has taught, along with Master Mitchell, numerous law enforcement officers in defensive tactics.
John is currently the Law Enforcement Training Coordinator at Stanly Community College in Albemarle N.C.
Contact Us for More Information