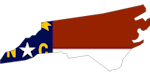 Offering Services For:
Investigative
Crime Scene Investigation
First Responders

Professional Training Programs
BlueLine Training Group provides professional and tailored training programs designed to meet the challenging needs of the law enforcement officers, departments and community.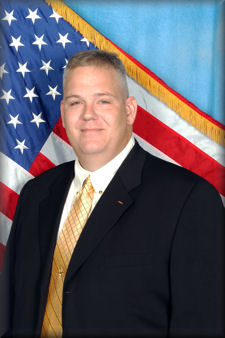 Michael S. Glenn
Instructor
Michael S. Glenn
Instructor
Michael began his law enforcement career in July 1990 and has served approximately 23 years as a law enforcement officer with several law enforcement agencies in North Carolina. Michael has enjoyed working briefly as a patrol officer but has devoted most of his career to criminal investigations and crime scene investigations.
Michael assumed the role of criminal investigator and crime scene investigator, while employed with the Tabor City Police Department, and maintained that position until 1998. He left Tabor City Police Department as a Detective Lieutenant and Assistant Chief of Police to join the Columbus County Sheriff's Office. Michael was employed by Columbus County as a criminal investigator and crime scene investigator. Michael was initially assigned as the domestic violence investigator and later transferred to general crimes and violent crimes. Further, he was one of several detectives assigned primarily to investigate homicides and violent assaults. Michael was one of two detectives tasked with administrative and internal investigations during his tenure as well as establishing the department's forensics processing program. During his tenure with Columbus County, Michael built the department's working CSI facilities and was instrumental in developing protocols for the care and handling of collected evidentiary items. Prior to joining the sheriff's office, Michael was instrumental in aiding the county establish a dive team and during his employment managed, trained, and staffed the unit to conduct and assist the local agencies and surrounding counties in underwater crime scene investigations.
Michael has been a state-certified instructor since 1997 and, while employed in Columbus County, was one of the primary Basic Law Enforcement Training Instructors, at Southeastern Community College, as well as an In-Service Instructor for the county's law enforcement agencies.
Michael joined the North Carolina Justice Academy staff in February of 2007. In addition to his Academy duties, he also serves as a reserve police officer within Columbus County as well as a reserve deputy sheriff with Brunswick County Sheriff's Office. Michael's primary areas of concentration are in forensic technology courses including basic and advanced crime scene investigation, fingerprint classification and comparison, chemical development of latent evidence, implementation strategies for forensic light source technologies deployment, and incident reconstruction. Michael also serves as an instructor in underwater crime scene investigation and public safety diving. Michael is a certified scuba instructor and has authored several unique specialty programs in the field for public safety divers. Michael has been an invitational member of the US Navy's Contaminated Water Diving Technical Working Group, as well as, having published articles in H2Ops Magazine and Law Enforcement Technologies on diving topics. Currently, Michael has three training manuals in print and one online diving course for testifying in court for public safety divers. Michael is the primary author and course designer for Emergency Response Diving International (ERDI), the nation's first OSHA compliant public safety diving program. Michael designed and developed specific courses in Contaminated Water Diving Operations, Underwater Crime Scene Mapping, Dive Tender Operations, and Preparing for and Testifying in Court. In addition, Michael redesigned and authored the core Emergency Response Diving International Diving training manual addressing all aspects of team design, implementation, safety, and conducting underwater crime scene investigations. These texts are currently in use in 13 countries and several large dive teams in the United States.
Michael has been awarded his Advanced Law Enforcement Certificate from the North Carolina Sheriff's Training and Standards Division, as well as, completed the North Carolina Justice Academy's Public Safety Diver's Certificate Program.
Contact Us for More Information