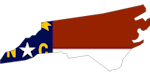 Offering Services For:
Investigative
Crime Scene Investigation
First Responders

Professional Training Programs
BlueLine Training Group provides professional and tailored training programs designed to meet the challenging needs of the law enforcement officers, departments and community.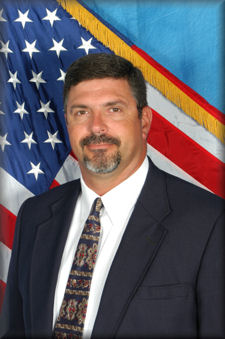 John Wiggins
North Carolina Justice Academy, Ret.
John Wiggins
North Carolina Justice Academy, Ret.
In 1983 John enlisted in the United States Air Force and served on active duty for five years as a Security Policeman, his primary duties consisted of patrol and later as a shift supervisor. Upon separation from active duty, John joined the Air Force Reserves and served another five years as the Superintendent of the 916th Security Police Squadron located at Seymour Johnson AFB in Goldsboro, NC. He ensured the wartime capabilities of the forty-four person security police squadron by evaluating all law enforcement training, ground combat skills, mobility status, supplies, and personnel requirements.
In 1988 John joined the Goldsboro Police Department, he served as a Patrol Officer, Shift Crime Scene Investigator, Field Training Officer, Crime Scene Investigator/Evidence Custodian, Selective Enforcement Officer, Criminal Investigator, Sergeant of Investigations and Professional Standards. While with the GPD John primarily specialized in crime scene investigation and crimes against the person. He was also an adjunct instructor in the Basic Law Enforcement Training program at Wayne Community College.
John joined the North Carolina Justice Academy training staff in October 1998. His primary areas of instruction were Death and Homicide Investigation, Suicide Investigation, Fundamentals of the Investigative Process, Property and Evidence Room Management, and the coordination and instruction of other death-related courses. In addition to his primary courses, he developed and instructed the NCJA two week Crime Scene Investigation course and assisted with the instruction of the Bloodstain Pattern Analysis course. Also, he consulted on numerous homicides, suicides, child fatalities, and property and evidence room management issues. John retired from the NCJA on October 1, 2012, and is now the President of BlueLine Training Group, LLC.
John obtained a B.S. in Criminal Justice from Mount Olive College; completed the North Carolina Justice Academy's Criminal Investigator's Certificate Program and obtained the Advanced Law Enforcement Certificate from the North Carolina Criminal Justice Training and Standards Division.
John continues to serve as a reserve officer with the Indian Beach Police Department and is a board member and Past President of the North Carolina Homicide Investigators Association, a member of the International Homicide Investigators Association, and the North Carolina Association of Property and Evidence. John provides consulting services for homicide, alleged suicide, sexual assault, evidence room audits and inventories, and case reviews for trial preparation.
If you are interested in scheduling a class please call 252-286-8444 or e-mail [email protected].
Contact Us for More Information