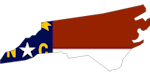 Offering Services For:
Investigative
Crime Scene Investigation
First Responders

Professional Training Programs
BlueLine Training Group provides professional and tailored training programs designed to meet the challenging needs of the law enforcement officers, departments and community.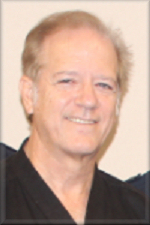 Master David Mitchell
8th Dan Black Belt
Chief Instructor,
Kim Soo Karate of North Carolina
Master David Mitchell
8th Dan Black Belt
Chief Instructor,
Kim Soo Karate of North Carolina
Master David L. Mitchell began his martial arts training as a twelve-year-old in Salisbury, NC. After receiving his black belt at the age of 19, he moved to Brownsville, Texas later that year, he introduced the martial art of Chang Moo Kwan, to the Rio Grande Valley. This was the first time martial arts, of any style, had been taught in this region of America. In 1971, he began teaching at Texas Southmost College, now a branch of the University of Texas.
In 1973, Master Mitchell enrolled at the University of Houston to obtain his Bachelors of Science degree in Elementary Education. Along with obtaining his education, a major reason for his relocation to Houston was to meet and train with a renowned martial artist and educator, Grandmaster Kim PyungSoo. Grandmaster Kim accepted Mr. Mitchell in his school as a Black Belt, as they had both originally studied in the Chang Moo Kwan system previously. For the next seven years, Mr. Mitchell trained hard; directly under the leadership of Grandmaster Kim.
In 1981 Master Mitchell returned home to North Carolina and obtained a Master's Degree in Education from Catawba College in Salisbury N.C. and in 1984, became an adjunct professor at Catawba College teaching ChayonRyu martial arts/self-defense to the college students. On December 4, 1993, Grandmaster Kim promoted Mr. Mitchell to the level of Master, fifth Dan Black Belt. Master Mitchell received his 8th Dan Black Belt in June 2011 in Korea and later that year, Master Mitchell began teaching members of the Salisbury Police Department's Police Interdiction Team (PIT) in unarmed self-defense, knife defense, and firearm defense techniques.
Over the past twenty-three years, Master Mitchell has educated over 750 students, 25 Black Belt students, including two Masters, a specialized police unit, and other police officers in various basic and advanced martial arts techniques.
Contact Us for More Information