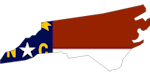 Offering Services For:
Investigative
Crime Scene Investigation
First Responders

Professional Training Programs
BlueLine Training Group provides professional and tailored training programs designed to meet the challenging needs of the law enforcement officers, departments and community.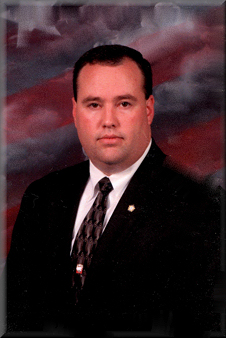 Edward Chad Suggs
Instructor Biography
Edward Chad Suggs
Instructor Biography
Chad served from 1992-1996 in the 1st Battalion of the 504th Parachute Infantry Regiment (82nd Airborne Division) at Ft. Bragg, NC. Chad served in an airborne rifle company during this time and held positions as a rifleman, grenadier, platoon radio operator, and company armorer.
In 1996, Chad was hired by the Pitt County Sheriff's Office in Greenville, NC. He has served as a detention officer, transport officer, patrol deputy, domestic violence deputy, domestic violence detective, major crimes detective, and sergeant of the professional standards unit. Chad is currently assigned as the detective sergeant of the Criminal Investigations Unit. Chad has worked many different types of criminal cases against persons such as physical assaults, sexual assaults, robberies, and homicides. Chad has also conducted many complex property crime investigations, specifically financial and identity theft crimes that resulted in federal prosecutions. Those cases were conducted in conjunction with the U.S. Secret Service and the U.S. Postal Inspection Service. While assigned as the sergeant in professional standards, Chad spent 3 years conducting background investigations of applicants and coordinating the expansion of a detention facility by over fifty new positions.
Chad started formally training in 2002 by teaching in-service training and basic law enforcement academy classes in domestic violence. He now regularly teaches in-service training classes for his agency as well as surrounding ones. Chad is also currently an adjunct instructor in the A.A.S. in criminal justice program, the basic law enforcement training academy, and the detention officer certification course at Pitt Community College. Chad routinely teaches classes specific to criminal investigations, interview and interrogation, criminal law, legal update, use of force, firearms training, defensive tactics, civil process, first-line supervision, use of force report writing, domestic violence, ID theft and fraud, communication skills, traffic stops, patrol techniques, and simulation training. He can custom design classes from these topics to agency-specific guidelines.
Chad obtained a B.S. in Criminal Justice Administration, Summa cum Laude, from Mount Olive College in 2004 as well as a graduate certificate in Security Studies from East Carolina University in 2006. In May of 2009, Chad obtained an M.S. in Criminal Justice from East Carolina University. He has obtained the Advanced Law Enforcement Certificate from the North Carolina Sheriffs' Education and Training Standards Commission. Chad has also completed the Criminal Investigator's Certificate Program and the Instructor Development Program at the North Carolina Justice Academy. Chad is a member of the International Law Enforcement Educators and Trainers Association (ILEETA), the International Homicide Investigator's Association, and the North Carolina Homicide Investigator's Association. He is also a member of Pitt Greenville FOP Lodge #69 and the Pitt County Law Enforcement Officer's Association.
Contact Us for More Information