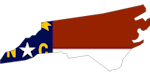 Offering Services For:
Investigative
Crime Scene Investigation
First Responders

Professional Training Programs
BlueLine Training Group provides professional and tailored training programs designed to meet the challenging needs of the law enforcement officers, departments and community.
Contact us for more information.
BlueLine Training Group, LLC
308 Ryder Cup Lane
Clemmons, NC. 27012
336-813-3299
Join our Email List below.
Contact Us for More Information